Profile
Brief Profile
Company Name :
TransGraph Consulting Private Limited
Kind of company :
Research, Consulting, Software
Niche area :
Price Forecasting + Risk Management
Asset Class :
- Commodities & Currency
- Global Spot, Derivative and OTC markets
Domain :
- Market analysis & Price Forecasting, Procurement advisory,
Trading and Hedging
- Annual Budgeting
- Value Chain analysis
- Hedge models, Risk Management Policy
- Hedge Desk setup, Risk Consulting
- Benchmarking studies
- TransRisk – Risk management software
- Evaluation and Impact Assessment Studies
Industry :
- Automobile & Auto Component
- Tyre Industry
- Electrical & Winding wire
- Construction
- Manufacturing
- FMCG
- Dairy & Dairy products
- Confectioneries
- Plantations
- Crushing & Refining
- Commodity trading
- Packaging industry
- Vegetable, Fruits & fruit pulp
Corporate Office :
Hyderabad, India
Established :
2003
Chairman & Managing Director :
Mr. Nagaraj Meda
Main Brands :
TransGraph, TransRisk, MTMT
Number of Employees :
75+
Number of analysts :
50
Clientele spread :
30+ countries
Ongoing client base :
100+
TransGraph Consulting Pvt. Ltd. was founded by Mr. Nagaraj Meda in 2003 with a strong belief and passion to provide price forecasting and risk management solutions to various companies in manufacturing, trading, refining, FMCG and many more industry segments. TransGraph is focused on providing services to players who deal with commodities physically and having exposure to derivatives as part of its hedging activities. TransGraph's deliverables span from research reports, hedge modeling, drafting of risk management policy, customized procurement / trading / hedging strategies with support from focused and knowledgeable engagement managers to powerful risk management software - TransRisk. We also have expertise in market intelligence, value chain, evaluation and Impact assessment; baseline, mid-term and end line surveys, scheme evaluations, feasibility studies etc., for various government and private organizations.

TransGraph has 100+ active client-base spanning across 30+ countries encompassing FMCG, plantation, trading, auto and ancillary, Petro-Chemical, manufacturing and many more industries. TransGraph's researchers and consultants are well respected in the market and a team of 75+ people with 50+ post Graduates (Masters) in finance, economics, trading, risk management, statistics, agri-business, dairy, agriculture, marketing, business management are well trained to provide knowledge-based decision enabling solutions to commodities industry. TransGraph's services basket enables the customers to put in place a proper system / process of 'what to do' (what price to buy/sell, which instrument to use for hedging, which hedge model, process and team structure to follow) and 'what not do' (what kind of limits, alerts, control process to follow).
Vision
To be the world leader in providing knowledge empowered decision enabling solutions to the commodity eco system.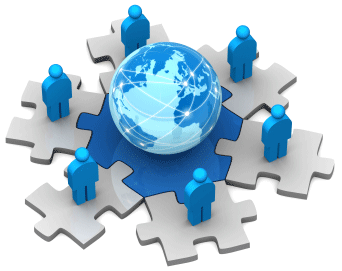 | | |
| --- | --- |
| - | Create simple, useful and comprehensive solutions with unique combination of research, consulting and Technology. |
| - | Establish a brand that is recalled for the benchmark industry practices, trusted delivery, innovative solutions and best return on investment. |
| - | Create an organization that will be known for its values in terms of professionalism, transparency, honesty and integrity. |
Business
The main business focus is on "Commodity Price Risk Management" covering over 30+ commodities encompassing the corresponding industries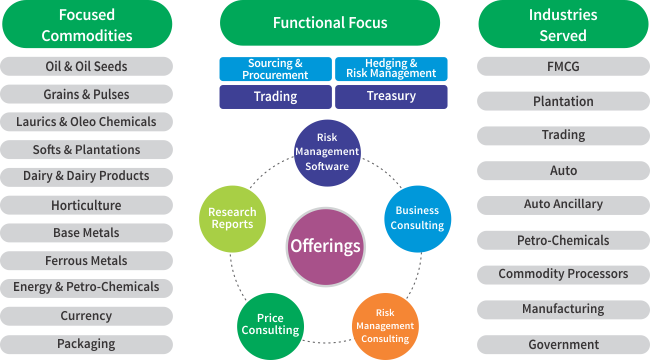 Client Spread
TransGraph's reports are widely read, consulting services & software product are availed by leading corporates. Below map depicts the world wide reach of TransGraph.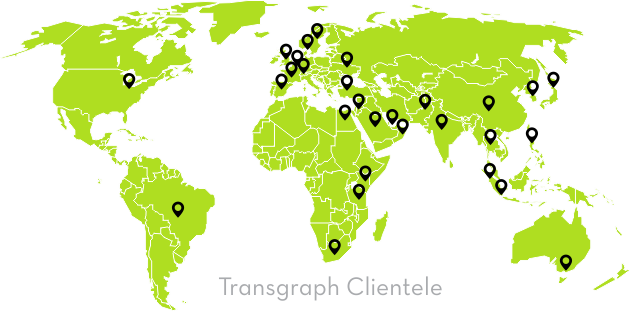 About the Logo

So, Intrinsic meaning behind our Brand Name is "WORKING BEYOND BOUNDARIES"
Explore more...
Testimonials
" I am writing to extend my thanks for the research and price forecasting services provided to us on a daily basis by Transgraph. The reports and information whether they are emailed to us daily or sourced via your website portal, are a consistent and reliable source of quality information. Our industry is one where information and its dissemination can help in differentiating between suppliers."
- Scott Yarwood, Sr. Regional Sales Manager, ADM Trading (UK) Ltd.
" This is to state our appreciation for Transgraph for continuously delivering on its mandate to provide updated and insightful consulting services in the area of commodities and ingredients. I would also like to thank your team that is always in touch with buyers and feeds in relevant information that has been many times useful in decision making. In nutshell, the engagement with Transgraph has been enriching."
- V. Sridhar, Sector Manager, Commodities & Ingredients, Cadbury India Ltd.
" By helping simulate the risk scenarios beforehand, TransRisk has added immense value to our trading decision making process at the operating level. The scenarios are comprehensive because one is able to view the basis and rollover risks associated with the hedged positions too. TransRisk also serves as good Dashboard for the top management, as it gives exposures, P&L, associated risk, limits all at one place."
- S Sivakumar, CEO, Agri Business, ITC Limited
" At risk framework and imputed risk model of TransRisk are definitely forward looking and will enable us to move away from 'post mortem' approach. We can take a business decision of pricing our contracts or purchasing in advance after factoring in a quantifiable and acceptable risk instead of trying to find reasons for the breach of limits."
"A flexible and scalable business intelligence that gives exposures, P&L, associated risk, limits all at one place and this decision support system can be integrated with our existing ERP and will avoid duplication of data entry."
- Jude Magima, ED – Sourcing and Supply Chain, Dabur India Limited
" Transgraph has showcased that 'Risk Management' is an excellent tool which will help any sourcing organization to deliver in any and even during challenging business scenario. They have succeeded in creating a deeper, specific and relevant input to the automotive sector. Highly recommended, the course was extremely detailed but the faculty made it so easy to understand - Top marks."
- S.R. Rajan, Vice President-Commercial, TVS Srichakra Limited.